Looking for a nerd?
I've got a few quirks up my sleeve.
Troubled Teen
Apathy and sarcasm are my specialty.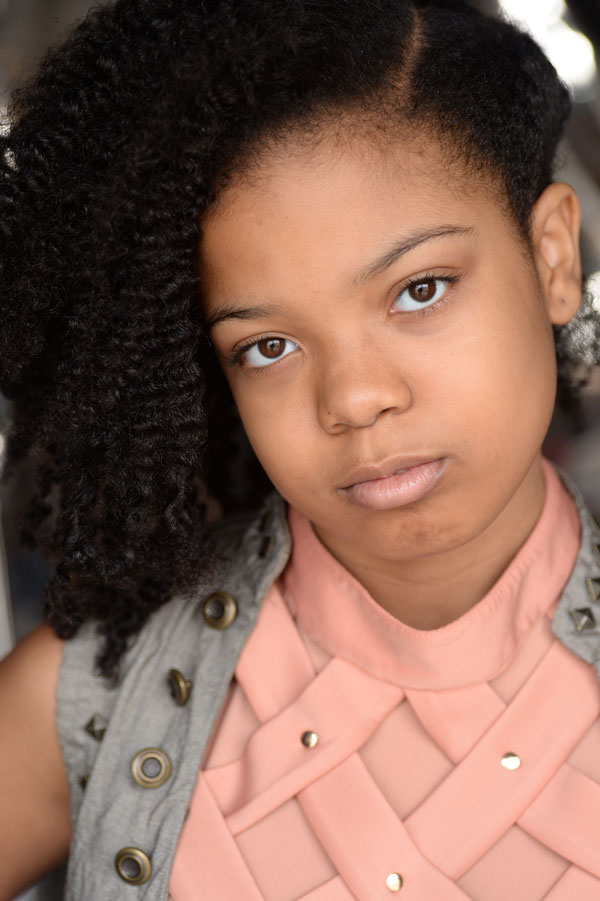 Hey there, I'm Mma-Syrai. I'm an actor working and living in Los Angeles.
BIO
Having already shared the stage with veterans like Keith David, M'ma-Syrai has taken her next big step towards becoming a household name.
Originally from Los Angeles, this young SAG-AFTRA talent just received a collective Emmy Nomination for her work as Johnnie Cochran's daughter in American Crime Story: The People V. O.J. Simpson, which aired spring 2016. She also played the precocious daughter of a film producer in the feature "Dependent's Day," directed by Michael David Lynch; and most recently held the lead in a short called "A Witch's Tale."
Mma-Syrai has also appeared in upwards of twenty commercials, including Cox Communications, Mercedes, Nokia, Kraft Mac and Cheese, Famous Footwear and Walmart. She was also featured in a commercial for Children's Defense Fund, where she used her sensitivity and poise to beg viewers not to give up on children.
Audiences, directors and casting agents have hailed Mma-Syrai as "brilliant," "charming" and "entertaining." Mma-Syrai brings her unique combination of wit, whimsy and intelligence to her work as an actress/dancer/artist.
Mma-Syrai is up for an NAACP Theatre Award for her professional stage work as Raynell in "Fences" at International City Theatre in Long Beach. The year prior, she played Teeta in Antaeus Theatre's award winning production of "Wedding Band." Mma-Syrai has performed in a host of dance recitals, stage productions of "Pericles," "Macbeth," "Little Shop of Horrors," and "Peter Pan," and is as comfortable on stage at The Greek Theater smiling into the bright lights, as she is in her own colorfully decorated bedroom.
That's what being young is all about. You have the courage and the daring to think that you can make a difference. You're not prone to measure your energies in time. You're not likely to live by equations.
Representation
KMR Talent Agency
Height
5' 2"
Weight
105 lbs
Hair Color
Dark Brown
Eye Color
Brown